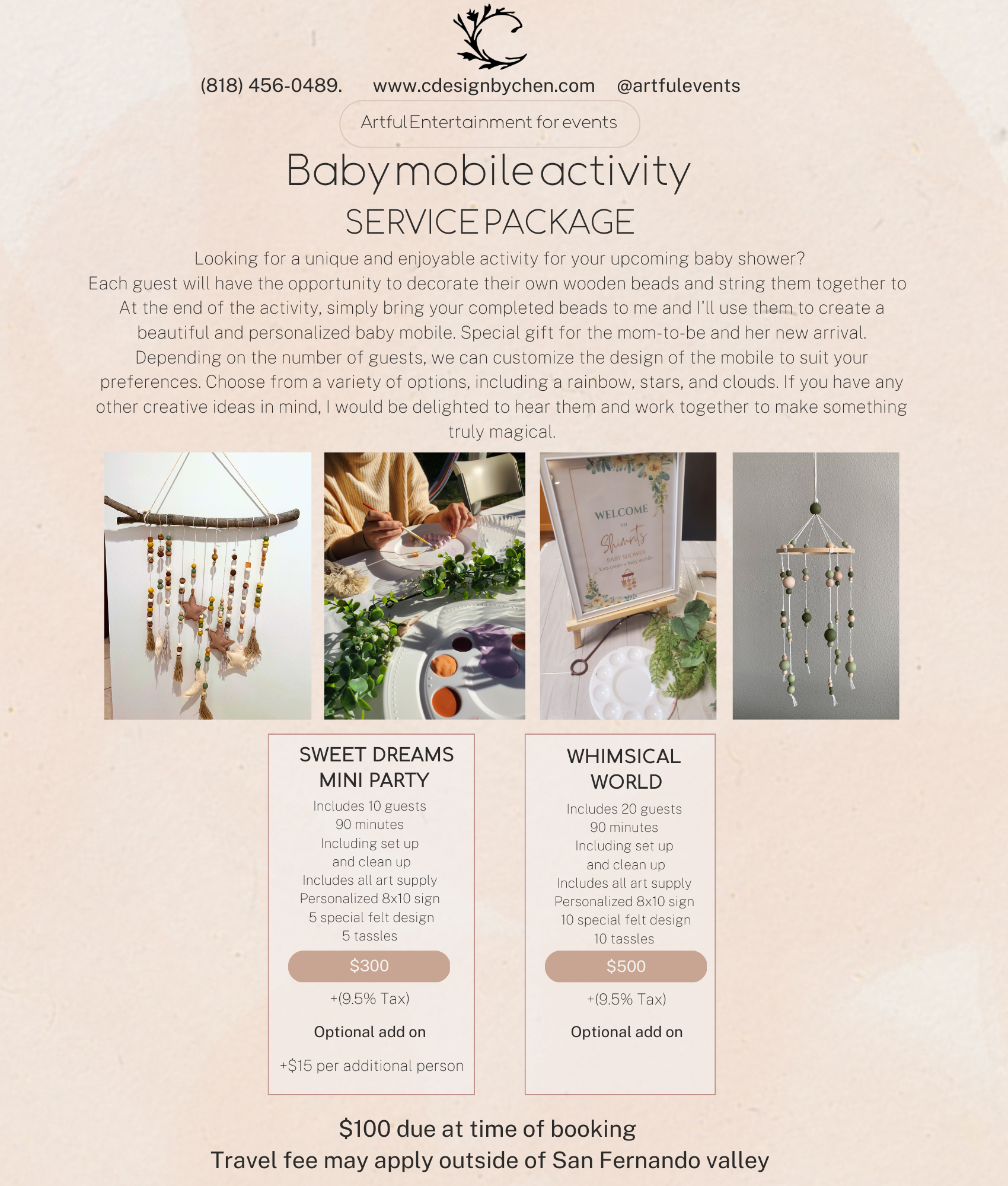 Ready to book?
Choose the Activity you want to book
Contact me through my website to check availability for your desired date and time
cdesignbychen@gmail.com
(818) 456- 0489
Once we confirm availability, we'll send you a contract outlining the details of the event and the total cost. To secure your booking, you'll need to sign the contract and pay a deposit.
After we receive your signed contract and deposit, your party event will be confirmed and we'll be all set to go!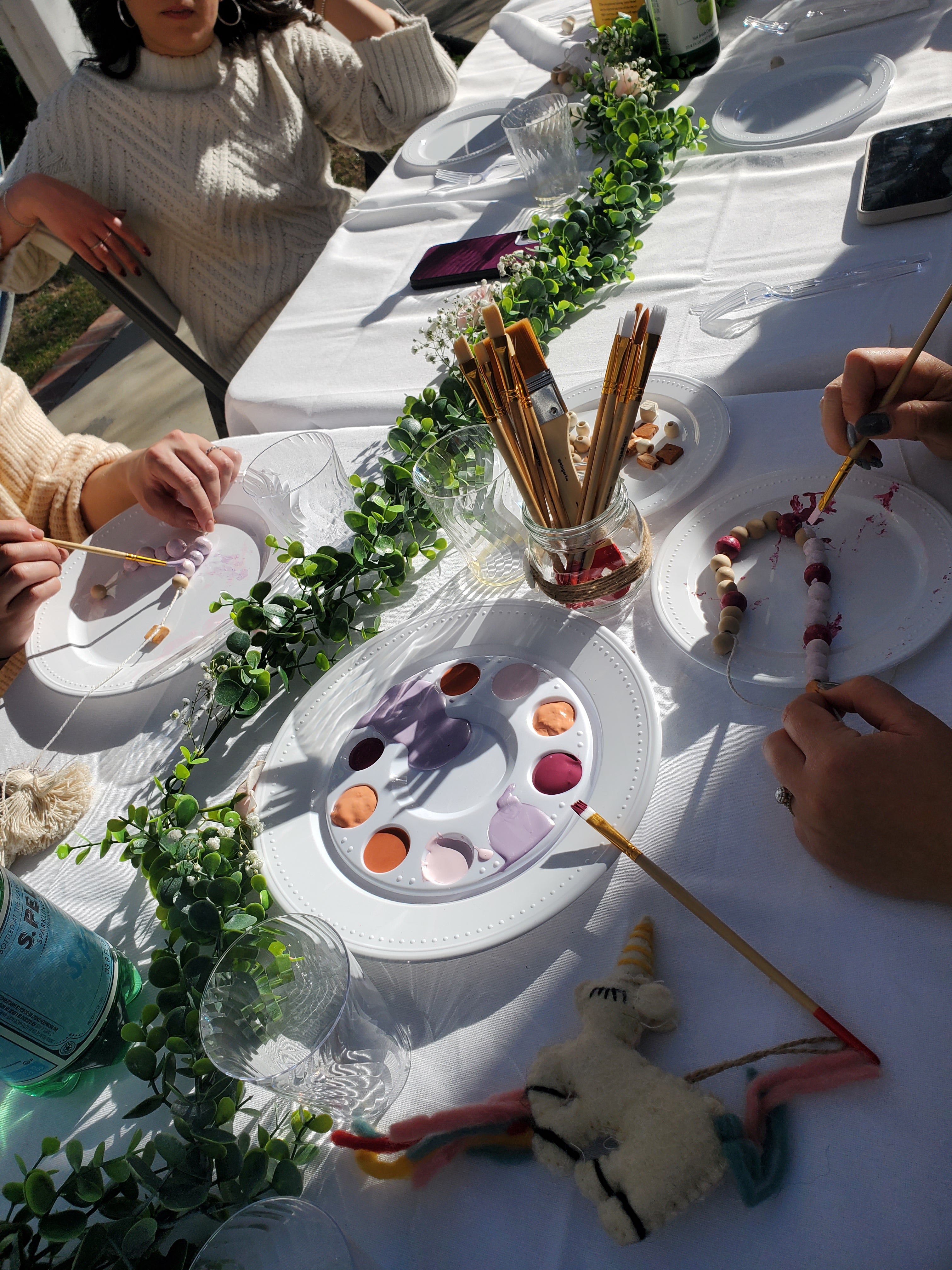 Powered by AZEXO Shopify page builder